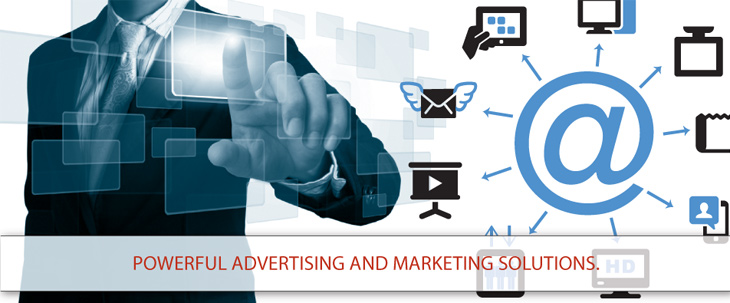 MACC: Marketing And Advertising Control Center
X-Factor has evolved its software platform to support not only digital screens on any device but also any advertising medium or asset. X-Factor developed two adjunct advertising sales portal applications, dscp://STOREFRONT and the Digital Media Advertising Exchange (DMAX). Both Storefront and DMAX advertising portals complement dscp:// and o?er branded ecommerce that supports private (Storefront) and public (DMAX) advertising sales , campaign creation, order fulfillment and billing. Both software products assist in accelerating the return on investment (ROI) for digital signage and other media network owners such as mobile and web operators. These platforms enable advertisers and media buyers to electronically purchase advertising time from digital signage / media network owners, such as a retail chain, a stadium or a convention center.
X-Factor partnered with Cisco for two seasons to successfully deploy a customized version of its STOREFRONT Advertising Sales Portal at the Kansas City Royals Kaufman Stadium. Following that deployment, X-Factor has begun to focus on delivering its dscp://STOREFRONT advertising sales portal to large retail chains, convention centers, hotels and meeting venues.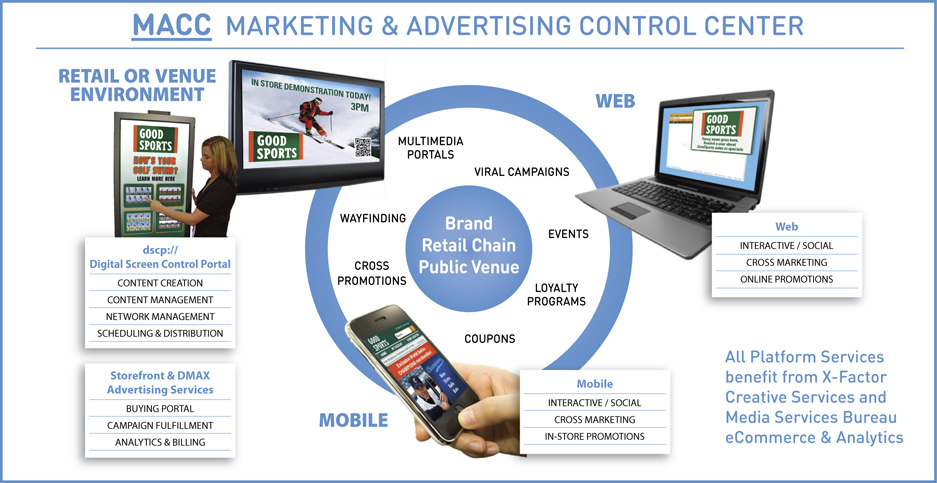 PRODUCTS
dscp:// DIGITAL SCREEN CONTROL PORTAL
ENTERPRISE DESKTOP
STOREFRONT & DMAX
MULTIMEDIA PLAYER
INTERACTIVE KIOSKS SERVICES
SERVICES
CREATIVE
MEDIA SERVICE BUREAU
WEBCASTING
For more information call 1 (877) 741-3727 or email sales@xfactorcom.com.